Cape Town – A family friend of baby Rhuan – the seven-month-old baby boy who was reportedly tortured and killed by his South African father and German mother in Australia – has started a fundraiser to honour him with a "beautiful funeral service".
Reinhardt "Ryan" Bosch, 33, and his German partner, Noemi Kondacs, 22, appeared via video link in the Brisbane magistrate's court after being charged with murder and torture, reported Brisbane Times.
The report said that Bosch, who was born in Pretoria, also faced an additional charge of assaulting baby Rhuan Immanuel his whole life.
A family friend of baby Rhuan, Kelly Cousins, organised the fundraiser on gofundme.com.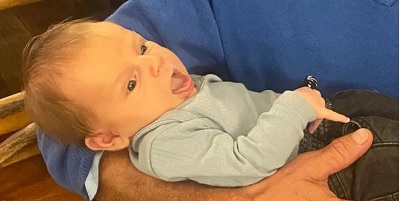 "I've started this fundraiser with hopes of ensuring little Rhuan, whose life was tragically lost last week, is honoured with a beautiful funeral service. He was here for such a short time but he was loved so dearly," Cousins wrote on Rhuan's GoFundMe page.
She appealed to her community to aid in honouring Rhan, the "little boy who deserved just so much better".
"Hearts are broken everywhere by what has happened to Rhuan but we can perhaps find some peace in making sure he is remembered in a beautiful way."
Cousins was able to raise 4 670 AUD (R54 242.05) before ending the appeal.
"We feel it is time to end the appeal. You have been instrumental in removing a huge extra stress from the family of Baby Rhuan. We will now plan and hold a beautiful memorial service for this precious little boy," she said.
Follow African Insider on Facebook, Twitter and Instagram
Picture: gofundme.com
For more African news, visit Africaninsider.com 
Compiled by Junaid Benjamin