Durban – A half-naked man caused a stir in the Durban CBD recently, as he was spotted hanging out of one of the windows at the notorious Butterworth Hotel, also known as "Butty's".
In a video that has since gone viral on social media, commenters gave their theories as to why this gentleman may have been caught in such a peculiar position.
Watch the video here:
The context surrounding the situation is unknown. However, people have given their own conjectures regarding the mystery of this hanging man.
"I just hate cheating, and I suspect it here," one commenter speculated.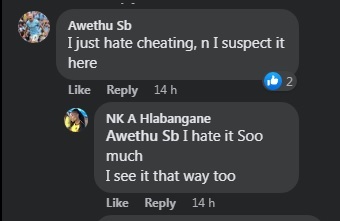 Follow African Insider on Facebook, Twitter and Instagram
Picture: Facebook/ Smindlo Lo Ophushayo
For more African news, visit Africaninsider.com 
Compiled by Junaid Benjamin