From Princess Charlene of Monaco collapsing and getting hospitalised in South Africa, to the European Union agreeing to send millions of coronavirus vaccine doses made in South Africa back to the continent… Read these and other stories making the headlines from around the African continent.
Stay up to date with African Insider.
Click on the links below and read the stories in detail.
Princess Charlene of Monaco 'stable after collapsing and being hospitalised in SA'
Princess Charlene of Monaco was in stable condition on Friday after collapsing and being hospitalised in South Africa, her foundation said. Read more… 
Senegalese onion farmers in tears over glut
In a satellite town of Senegal's capital Dakar, 25kg sacks of onions are piled up on pavements, ignored by passers-by.
The West African country is in the middle of a supply glut, with prices plummeting and heaps of the pungent vegetables left to rot by the roadside. Farmers are in despair. Read more… 
Environmental groups warn of 'catastrophe' in DRC's forests
Environmental groups have warned of an impending "biodiversity catastrophe" if the Democratic Republic of Congo pushes ahead with a plan to scrap a moratorium on new logging permits. Read more… 
Ivorian feminists hail sanctions on TV host over rape mockery
Feminists in Ivory Coast have hailed a rare victory after a TV host was handed a suspended sentence over a prime-time show during which he was accused of making light of rape. Read more… 
South Africa's lions prosper with careful watch and fenceless parks
At sunset, a buffalo calf's distressed grunts reverberate through the bush.
But it's a trick.
The grunts are blaring from a loudspeaker, designed to lure lions to a tree and let a South African wildlife reserve carry out a census of its apex predator. Read more… 
African nations set to miss 'crucial' Covid vaccine goal, says WHO
Most African countries are set to miss the "crucial" goal of vaccinating the most vulnerable 10% of their populations against Covid-19 by the end of the month, the World Health Organisation has warned. Read more… 
'Do something Mr President!' Ghana traders protest border closures as Covid measures bite
 Traders on Ghana's border with Ivory Coast protested on Thursday for President Nana Akufo-Addo to lift land border closures as the measure to curb Covid-19 infections batters local economies. Read more… 
EU to return J&J vaccines made in South Africa
The European Union has agreed to send millions of coronavirus vaccine doses made in South Africa back to the continent, an African Union envoy has said. Read more… 
Six people die 'from lack of air' after sneaking into Burkina goldmine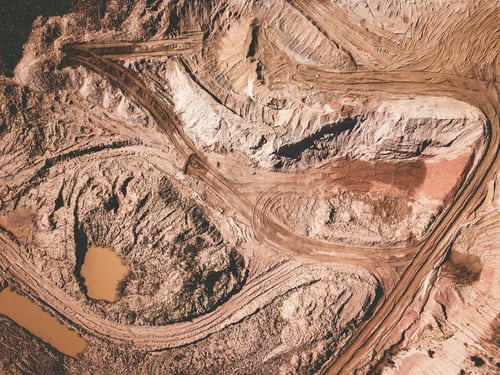 Six people died after sneaking into a goldmine in Burkina Faso, leading to angry scenes in which the mine was vandalised and vehicles were torched, police say. Read more…
Slimani hits four as Algeria crush 10-man Djibouti in World Cup qualifier
Islam Slimani scored four goals as Algeria equalled the widest winning margin for an African World Cup qualifier by crushing 10-man Djibouti 8-0 in a Group A rout on Thursday in Blida. Read more… 
Follow African Insider on Facebook, Twitter and Instagram
Picture: Getty Images 
Source: AFP
For more African news, visit Africaninsider.com