From the Constitutional Court dismissing Jacob Zuma's rescission application with costs, to Africa facing a 470 million shortfall in Covid-19 vaccine doses this year… Read these and other stories making the headlines from around the African continent.
Stay up to date with African Insider.
Click on the links below and read the stories in detail
SA's top court stands by order to jail Jacob Zuma: What does this mean?
South Africa's highest court on Friday stood by its order to imprison Jacob Zuma, accusing the former president of "litigious skullduggery" in a scathing ruling that accused him of undermining the courts. Read more… 
'No fake news can stop us from victory in the 2021 local govt elections,' says EFF
The Economic Freedom Fighters (EFF) has dismissed as "fake news" a social media post claiming that the party is giving away R500 000 ahead of the local government elections. Read more… 
'The aim is not to punish South Africans': Health minister speaks on vaccine passport plan
The South African government is working on a vaccine passport plan that is set to be presented to the National Coronavirus Command Council in around 10 days, the Minister of Health Joe Phaahla has said. Read more…
'Ebola is defeated', says Congolese professor who discovered virus
Ebola has been defeated. Vaccines and medical treatments have brought the deadly and terrifying disease under control, says Jean-Jacques Muyembe, the Congolese professor who first discovered the virus more than 40 years ago. Read more…
Africa Covid jab shortfall could take world 'back to square one'
 Africa faces a 470 million shortfall in Covid-19 vaccine doses this year after the Covax alliance cut its projected shipments, raising the risk of new and deadly variants, the WHO said on Thursday. Read more… 
Jihadists kill 16 Nigerian troops in ambush, military sources say
At least 16 Nigerian soldiers and two anti-jihadist militia have been killed in an ambush by ISIS-allied fighters on their patrol on a highway in northeast Borno State, two military sources said on Thursday. Read more…
Mining execs hold 'promising' talks with Guinea strongman
Mining executives in Guinea said they were reassured on Thursday after meeting Lieutenant-Colonel Mamady Doumbouya, who seized power in a coup in the mineral-rich West African country this month. Read more… 
Mali ex-rebels reject potential Russian mercenary deal
Former separatists in Mali on Thursday said they opposed a potential government deal with Russian mercenary group Wagner, warning against the use of "militias" in the Sahel state. Read more… 
WATCH | AKA hints at new album in honour of his late fiancée Anele Tembe
South African rapper Kiernan 'AKA' Forbes has revealed his intentions to release an album about his experiences since the death of his late fiancée Anele Tembe. Read more…
PICS | Anele Mdoda trends after Kelly Rowland posts photo rocking same swimsuit as hers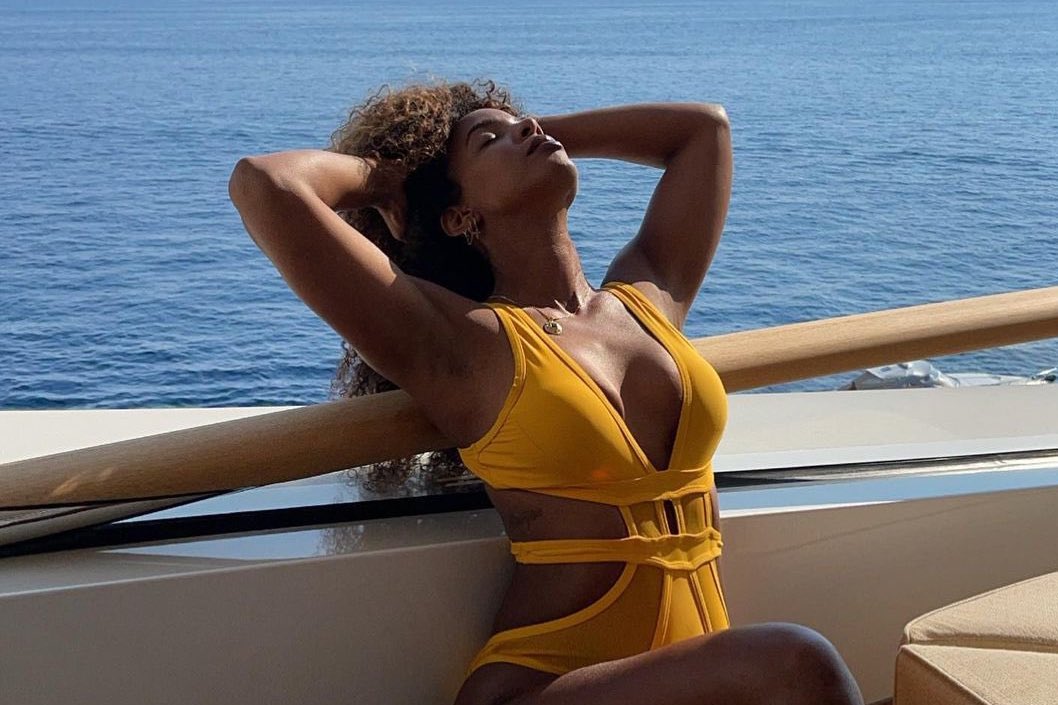 South African media personality Anele Mdoda topped the Twitter charts on Thursday after Kelly Rowland posted a picture wearing the same swimsuit that Anele wore during her recent Maldives holiday. Read more… 
Follow African Insider on Facebook, Twitter and Instagram
Source: AFP
Picture: Getty Images 
For more African news, visit Africaninsider.com