The Armaments Corporation of South Africa SOC Limited (Armscor) is an acquisition agency for the South African Department of Defence. Its mandate is to provide armed forces with the state-of-the-art defence matériel required to provide safety and security for South Africa, its citizens and the continent. The organisation plays an important role in providing the defence forces with proper resources to execute their duties efficiently and effectively.
Armscor provides defence turnkey solutions, and its research and development focuses on producing cutting-edge technology products. Its technologies have evolved from the defence sector to both the commercial and domestic sectors.
Armscor's core business includes:
Acquisition
Research and development
Naval dockyard.
ACQUISITION
Armscor's acquisition role includes requirements analysis, technology development, design and development of products and product systems, and the industrialisation and manufacturing of mature products and product systems that fully meet the stated user requirements. It also entails procurement of existing and qualified products, as well as the acquisition of product systems support for user systems during the operational lifetime of the systems.
RESEARCH AND DEVELOPMENT
Armscor, through its research and development, is able to conduct defence research, scientific research, test and evaluation services, technology management, analysis and industrialisation, and intellectual property management services. The organisation has the capability to perform independent, centralised co-ordination and management roles for technology acquisition and technology commercialisation.
Test and evaluation services
Gerotek Test Facility
This facility is located about 20 km west of Pretoria in Gauteng. Gerotek has the ability to test and evaluate the performance of vehicles in terms of speed, braking, fuel consumption, acceleration and power output. Mobility tests are conducted to measure off-road mobility, step climbing, gradient ability and ditch crossing. Furthermore, homologation tests are conducted to determine centre of gravity, speedometer calibration, stationery noise and brakes performance.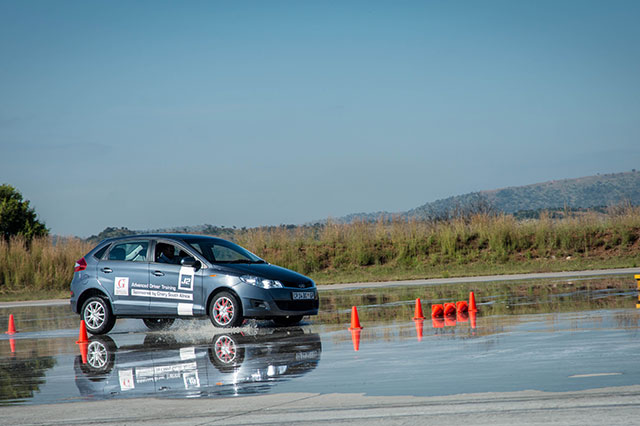 These state-of-the-art tracks are able to determine both endurance and reliability of vehicles irrespective of size. A wide range of test measurements such as strain, temperature, vibration, pressure and displacement can be supported from the instrumentation to data-processing phase.
Services offered include:
Advanced defensive and offensive driver training
Basic off-road (4×4) course
Hosting of corporate events
Product promotions
Restaurant facility
Conference facilities
Adventure team-building events.
Alkantpan Test Range
The Alkantpan Test Range, located outside Prieska in the Northern Cape, is an end-to-end service for clients who want to test and evaluate their weapons and ammunition. It has six test sites and a demolition site that can accommodate various sizes of weapons and ammunition. The range is about 67 km in length and 15 km wide. It is located in a sparsely populated semi-desert area.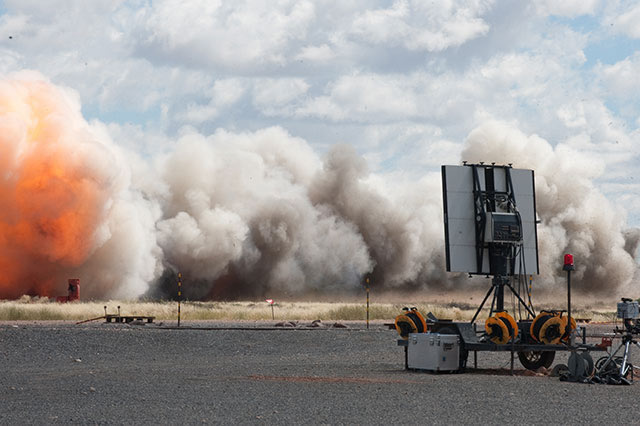 Alkantpan offers more than just ballistic test services. From the landing strip, ammunition assembly, firing sites to the end results of the test analysis, all is possible at Alkantpan.
The instrumentation personnel provide a wide variety of measurements including:
Tracking radar
Stress and strain
Muzzle velocity
Vibration and acceleration
Chamber pressure
Fuse frequencies
Blast overpressure
Burst heights
Fall of shot
Temperature
Upper-air meteorology
Toxicity
High-speed video (monochrome and colour)
Humidity.
Institute for Maritime Technology
The Institute for Maritime Technology (IMT) located in Simon's Town, Western Cape, is a multi-disciplinary ISO 9001 2015 division specialising in techno-military research and development, as well as specialised products and services. IMT provides services to the South African National Defence Force (primarily the South African Navy), government departments, defence industry, the broader maritime community and other clients, as part of its commercial initiatives.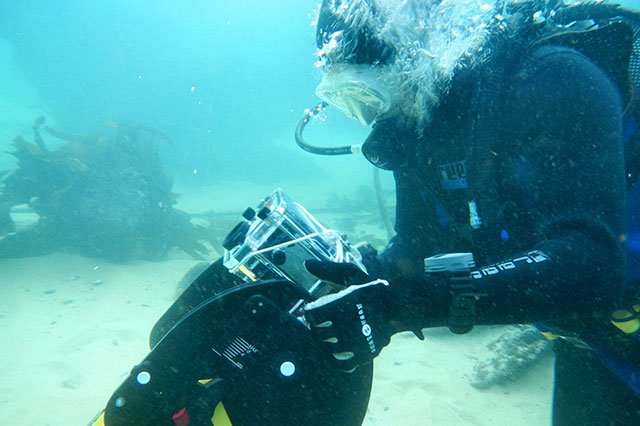 Some of IMT's signature projects include:
Underwater Locator Beacon System – In collaboration with the South African Navy, the division designed and developed a system to detect an underwater locator beacon 'pinger', which is fitted to cockpit voice and flight-data recorders found on large civilian aircraft.
Ultrasonic Broken Rail Detector System – This system automatically detects breaks in railway lines to prevent the derailment of trains. This unique Armscor-owned IP and technology is in collaboration with the CSIR, which supplies the transducer, and Transnet as the primary client.
Shark-Repellent System – IMT, in partnership with the KwaZulu-Natal Sharks Board, developed a shark-repellent system to protect sharks and other marine animals. This system replaces nets used to control marine wildlife. It creates a barrier that separates bathers from sharks without harming or killing them.
Operational and scientific research facilities
Protechnik Laboratories
Protechnik laboratories, situated in Centurion, Gauteng, is a strategic facility within Armscor's Research and Development department. It is an applied chemistry/biochemistry facility with a primary focus on chemical and biological research. Biomedical studies are undertaken focusing on characterisation and identification techniques for biological warfare agents.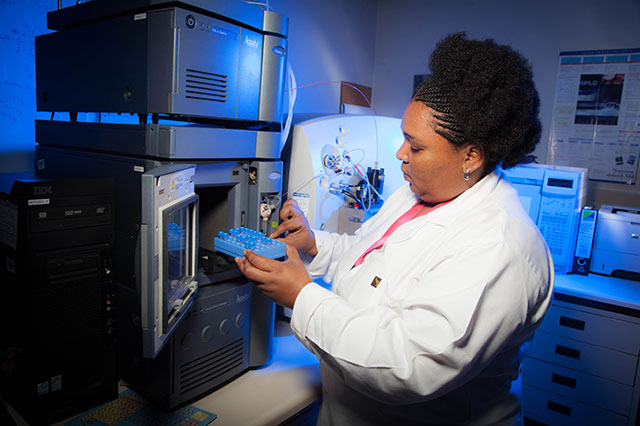 Specialised fields of research include:
Detection
Warning and identification of trace amounts of hazardous chemicals
Protection of personnel in chemically hazardous environments (respiratory, body and collective protection)
Decontamination/detoxification of chemical/biological agents
Synthesis of test compounds and chemical verification standards in support of commitments to the Chemical Weapons Convention.
Hazmat
Based in Centurion, Gauteng, Hazmat manufactures and markets a comprehensive range of filter cartridges, canisters, and half- and full-face masks to protect individuals against respiratory health hazards. It also manufactures impregnated activated carbon, which is used as one of the primary filter materials in the manufacturing of air-purifying respiratory filters. Hazmat has a state-of-the-art carbon impregnation plant that provides it with a competitive advantage in the manufacturing of respiratory filters. These products are suitable for both the military and commercial sectors.
ERGOnomics TECHnologies
ERGOnomics TECHnologies (ERGOTECH), located in Centurion, Gauteng, is an ergonomics consultancy and has provided a comprehensive and efficient service in ergonomics and occupational health and safety, both locally and internationally, for more than two decades.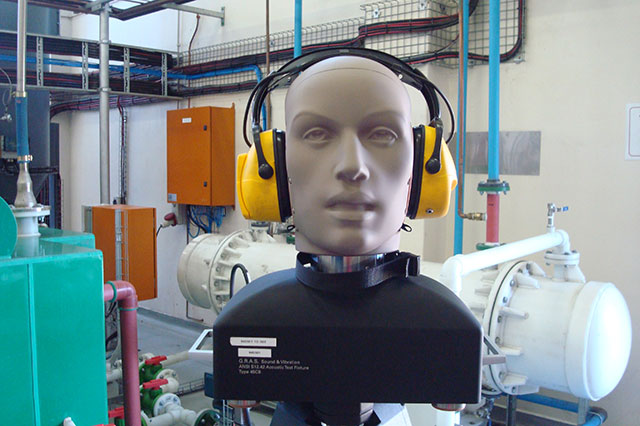 The services provided by ERGOTECH are divided into three interlinked domains:
Research and databases
Design and specifications
Test and evaluation.
Flamengro
The Fluid and Mechanical Engineering Group (Flamengro) provides integrated modelling and simulation support on the design, development and operations of weapons systems. It is a centre of excellence for computational mechanics modelling in the South African defence environment. The services provided by Flamengro are of a world-class standard and constantly benchmarked against services provided by similar international organisations.
Flamengro currently provides the following broad-based support to its stakeholders:
Technology services, for the analysis and support of current product systems
Acquisition support, where existing capability is leveraged to support the specification of proposed new systems
Technology products, where Flamengro develops and tests new technology.
NAVAL DOCKYARD
The Armscor Dockyard provides repair and maintenance services to the South African Navy on various configurations of product systems, from tugs, small craft, frigates and submarines. Maintenance and repair services cover both planned and ad hoc projects. It is one of South Africa's strategic national capabilities, where the country's naval defence maintenance, repair and overall capabilities are housed.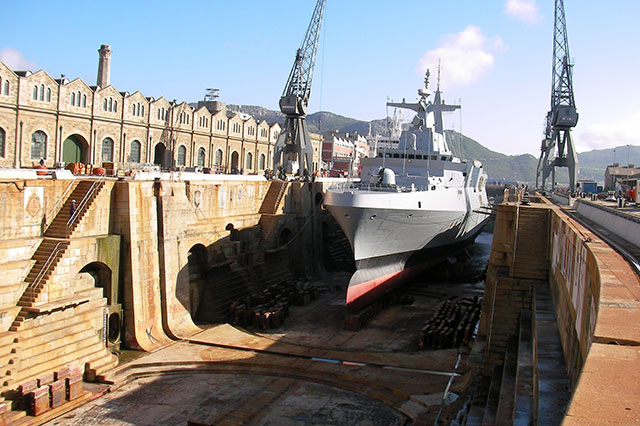 The Armscor Dockyard operates one of the five dry docks available in South Africa. It also manages two of the three syncrolifts available nationwide. The facility has the capacity to generate 7 MW of electricity, fresh water and compressed air. It is 228m x 29m in size, and can be divided into three sub-docks. The ship-lift facility has capacity to lift vessels of up to 2 500 tons.
+27 (0)12 428 1911
[email protected]
www.armscor.co.za
Follow us on Twitter, LinkedIn or Facebook