A significant challenge for any businesses is how to implement a turnaround strategy that is eco-sustainable while continuing to create added value across the entire spectrum of operations. It goes without saying that strategic and innovative leadership has a critical role to play in steering any company towards this daunting goal. Fortunately for Kansai Plascon, which has been a stalwart of SA's paint and coatings industry for more than 130 years, CEO Prejay Lalla and his executive team were up for the challenge.
'We found ourselves in the perfect storm,' admits CEO Prejay Lalla, who describes the journey as one of the biggest, hardest and most successful strategies ever implemented in the company's history. 'We were losing market share, lacked differentiation, had a negative cash flow, and strategic partnerships were becoming strained. We had very high negatives, including inventory levels and operating expenses, all exacerbated by ever-elevating interest payments and a rising cost base with no top-line growth,' he says.
Kansai Plascon's transformation journey, however, took just three years, with Lalla directing the positive change disruptors introduced, resulting in a remarkable 420% improvement in operating profit.
'There's no doubt that this took its toll on our employees as we focused on implementing our turnaround plans,' says Lalla. 'However, we've emerged stronger than ever because we built a solid foundation by reshaping our manufacturing footprint, optimised operational efficiencies, and reduced costs significantly, all while strengthening our financial base.'
Some of the changes impacted manufacturing, sales, procurement, marketing, warehouse and logistics, and even included a renovation of the Plascon identity. Other transformations were financially based, such as the exit from low-profit market segments and the selling of non-performing businesses – all of which, says Lalla, were 're-engineered to create a profitable business'.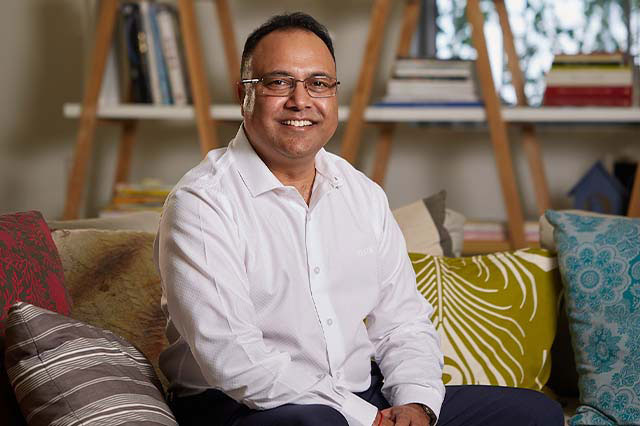 This insight-driven transformation has built a solid foundation for future growth, not only in South Africa but across the continent, too. Kansai Plascon has an extensive African footprint, with a comprehensive network of facilities that spans the Southern, East and West regions of the continent.
'We have multiple manufacturing plants and over 2 000 employees producing paints and coatings for decorative, industrial and automotive applications, with established supply-chain networks in South Africa, Namibia, Botswana, Zimbabwe, Zambia, Malawi, Eswatini, Tanzania, Kenya, Uganda and Nigeria,' says Lalla.
These operations were equally positively impacted by the Kansai Plascon transformation, including changes in manufacturing; new sales and operating forecasting processes; outsourcing the needs of warehouse and logistics; the consolidation and resizing of production facilities; and the re-engineering of the business into a fit-for-purpose structure.
Embedding a strong eco-sustainability focus across its operations was also a focal point of the turnaround strategy, as Kansai Plascon acknowledged the move towards eco-active consumers and therefore introduced a number of 'green' paint products that have been manufactured and packaged in a similarly eco-friendly manner. The company has instituted more resource-efficient processes, such as waste recycling at source; water and rainwater harvesting; effluent reuse; and energy use and conservation.
In-line dispersion equipment and robotics
'We've also introduced in-line dispersion equipment and robotics in our filling lines to increase production throughput. Our coating production has received significant upgrades in how we mix solid and liquid particles and minimise volatile organic compounds [VOCs] in coatings-paint production,' says Lalla.
'All corporates have an obligation to communities and the environment,' he adds. 'At Kansai Plascon we do not push products that do not have social and environmental value. This is not purely for the sake of selling product, but to ensure we are part of building a sustainable society and culture in which there can be longevity for all. Improvement efforts naturally therefore extend to our sustainable practices and products.'
It is expected that within the next few years, up to 40% of consumer choices will be influenced the environmentally friendliness of the product. With this in mind, Kansai Plascon is committed to ongoing research and development of technology, be it innovated or adopted. 'In fact, the technology we create has often been replicated, which gives us great pride in knowing that we still lead in research and development,' says Lalla.
Take for example the removal of harmful lead from paint, which Kansai Plascon achieved more than a decade ago. Another first for the African market is the elimination by Kansai Plascon of alkylphenol ethoxylate (APEO) chemicals from its paint formulations. Over time APEOs can pose a serious threat to human, wildlife and marine existence as they leach into waterways, drainage and soil.
Air-purifying technology
The business has, in other words, environmentally optimised its products with vast advances in quality and concern for the well-being of the end consumer.
The brand's Double Velvet Pure now includes air-purifying technology, which transforms air-borne formaldehyde into undetectable, harmless water vapour. Micatex has been enhanced with Weathertough technology for added protection against tough weather conditions and also contains Polycell Polyfilla fine-crack filler, which helps prevent water from entering cracks, which can cause damp problems.
Silver Protect technology, meanwhile, has been included in the Plascon Cashmere, Double Velvet Pure, and Kitchen and Bathroom ranges. Then there's Plascon Nuroof Cool, which contains a formulation that provides UV protection and infrared-reflective capabilities to minimise the impact of the sun's heat on roofs. This means cooler roof surfaces that are proven to reduce temperatures internally by up to 8°C during summer. In addition to cost savings for consumers, it furthers the global drive to reduce GHG emissions and advance climate-change mitigation.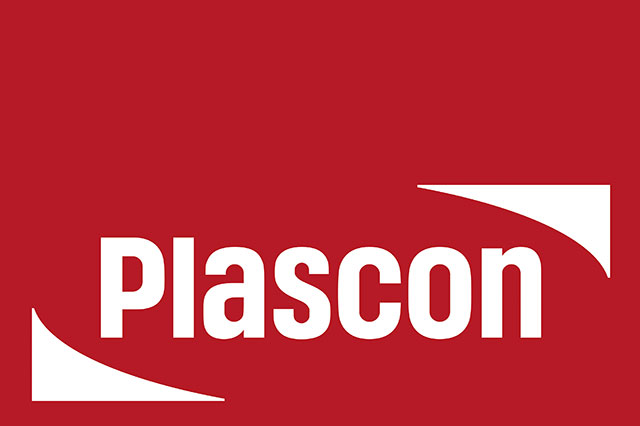 Yet another reassuring trademark is that of Aquatough, which has transformed the popular Plascon Velvaglo non-drip enamel paint into a water-based product that is associated with faster drying times, lower associated costs and minimal impact to the health of the environment and consumers, given its non-toxic properties.
In addition, says Lalla, 'our packaging carries the Ecokind Low-VOC and Breatheasy Technology logos to emphasise our commitment and responsibility to protect the environment'. This has been extended to the premium-range plastic-bucket paint containers, which comprise 70% upcycled material, thereby reducing the amount of solid waste entering landfills and/or otherwise polluting the environment.
Customer-centric operating model
These are transformations that not only meet and exceed the strict criteria stipulated by the Green Building Council of South Africa's Green Star-rating system, but also deepen the high performance standards for which Kansai Plascon has been acknowledged. They also make a broad statement that the company is accounting to its stakeholders and customers for every choice it makes, be that in the new design and longevity of products right through to the reduction of energy and waste and environmental efficiency of operations.
'We are currently developing a customer-centric operating model that will have a dedicated focus on increasing sales in the decorative, performance-coatings and industrial markets in South Africa,' according to Lalla. 'We're going to saturate the African market with new business in existing markets and expand into new export territories. We'll have a strong focus on Africa's growing middle class, which is the final frontier, together with grounded operations in strategic zones, as well as distributors in surrounding markets. We believe we are ready to better serve these markets and ensure there is a Plascon product for every project.'
Corporate sustainability underscored by strong eco-friendly transformation is indeed achievable, as Kansai Plascon has shown. 'We are a resilient organisation connected by one purpose – to transform valued assets into lasting legacies that will endure and remain timeless,' says Lalla. 'The company has, through this journey, become agile, dynamic, determined, ever-changing, optimistic, expansive and passionate. The outcome is a reinvented Plascon – one that brings together beauty, science and innovation to create value in everyday life.'