Cape Town – Khethi Ngwenya is a 31-year old entrepreneur who grew up in Germiston. He is the founder and Managing Director of SchoolMedia, a media and marketing company that helps children overcome adversities and to build communities.
Ngwenya spoke to African Insider about his upbringing, how he got into his indsutry and the work that SchoolMedia does.
He said that he attended Remideal Primary School "School of Achievements" and later attended Mainstream High School.
Acknowledging that his parents played a big role in his upbringing, Ngwenya  said: "Because I was a slow learner at that time, they reckoned I have Attention Deficit Disorder (ADD). My parents would always encourage me to read books until I started loving them and that assisted a lot with managing my focus."
During school holidays, I spent my days with my aunt at her hair product store in Soweto, that is where I have learned and started understanding entrepreneurship. It is what inspired me to open up my own mini store, selling fireworks and continued to love what I do till today as the Managing Director of SchoolMedia."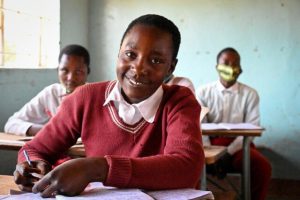 Ngwenya got an opportunity to get into entrepreneurship through a 'Young Entrepreneur of Soweto' programme. He said that the programme was not available to everyone and he came up with the idea to help make information more scalable and accessible to a larger group of young people.
"I was lucky to be part of a very small group of 40 to 50 young people receiving information that was only accessible or rather exclusive to those who could get in. One idea that was more stronger, was to infiltrate schools because that is where information would be easily accessible to learners. The first thought was to have a magazine until I got accustomed to snapper frames and other forms in which we could put up vital information for students to read in passing. We have never looked back since then."
Ngwenya explained the work that SchoolMedia does and how they help less fortunate students in underprivileged communities.
"SchoolMedia is a marketing and media company that strives to build up communities through connecting them via display systems that make information available to students and families alike, including regulated advertising of relevant projects, products and services."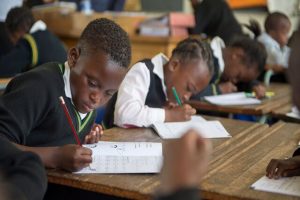 Something that Ngwenya was very adamant about was teenage drinking and underage alcohol consumption. Being in the marketing industry, Ngwenya said that children were exposed to alcohol marketing via social media, videos, television, magazines, and radio. Adolescents were vulnerable to the harmful effects of alcohol advertising.
Some of Ngwenya's biggest achievements and awards included being a finalist in the Talk Radio 702 Small business awards in 2013, being on the Forbes 30 under 30 alumnus, and being in the top 100 Young Entrepreneurs in BRICS countries.
Follow African Insider on Facebook, Twitter and Instagram
Picture: Supplied
For more African news, visit Africaninsider.com 
Compiled by Matthew Petersen