By Sinothando Siyolo
Cape Town – Candy Smith is the Chief Executive Officer (CEO) and founder of the Free State Fashion Week.
She is a South African fashion entrepreneur, who rose from humble beginnings and is now inspiring other women to do the same.
Smith was born and raised in Bronville, a coloured township in Welkom in the Free State. She demonstrated an early aptitude for creativity and entrepreneurship – first making clothes for her dolls, then her friends and family, and eventually graduating to her first major commission when she was only in grade 11 – sewing uniforms for her high school.
She is an alumnus of the National Academy of Fashion in Pretoria where she studied fashion design and never looked back.
Smith has established her own fashion lines, called Candy's Collection and Candy's Bridal Paradise, with stores in Bloemfontein.
She further launched the Free State Fashion Week (FSFW) in 2016 to provide a platform for emerging designers. The event takes place annually and has since grown and created just under 400 job opportunities.
Smith spoke to African Insider about her entrepreneurial journey.
The beginning
Her interest in fashion began at a young age. She was always fascinated by the ability to imagine and create clothing.
"I used to turn my mother's skirts, pants and anything and everything with fabric into beautiful clothing for myself or for my dolls using my bare hands. Later, my dad bought me a sewing machine which fueled my interest in dressmaking. I found myself designing clothing for churches, schools and even the rest of the community," said Smith.
When she was in grade 11, she bagged an opportunity to supply the school with uniforms.
"I took full advantage of the opportunity and hired two unemployed ladies from the community, foregoing my school holidays in the process. That's when I realised I could make ends meet. I had no idea I'd go on to create such a prestigious platform," she said.
Post-high school
After finishing school, Smith got a job in the corporate world. However, she continued her "side hustle" of creating clothes for people. This grew little by little to a point where she decided to leave her job and ventured out independently.
She described her entrepreneurial journey as difficult, particularly during the first few years when she had to do everything herself – from production to banking and recruitment.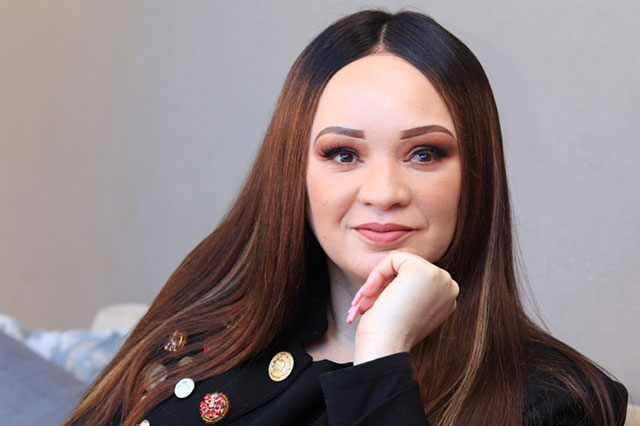 "As the business grew, it required me to get assistance. I've had to hire people to do administration, finances, marketing and PR. The real struggle at the beginning was capital to start the business. It was almost impossible because people didn't believe that you could sustain the business of fashion," said Smith.
Free State Fashion Week
In 2016, she started the Free State Fashion Week to help people realise their purpose and add to the success in their journey.
The fashion week took place annually.
However, the pandemic struck, and the event was halted.
"Covid-19 caught us all off guard. When the lockdown was announced, I had just returned from a business trip to Turkey. We had just established a relationship with one of the universities there for a possible exchange student programme that would allow both our students and theirs to learn about business in fashion design and textile manufacturing in both countries. Unfortunately, that has been put on hold for the time being "She said.
Candy remained upbeat during the period. She thought outside the box and made the most out of the pandemic.
She gathered her team to design masks for businesses across the country.
The Fashion Week has, however, now returned after a two-year hiatus.
It will take place from September 28 to October 1, 2022, with the theme "Be Human", which is inspired by surviving a global pandemic and will challenge designers to combine it with African culture and heritage, as well as diversity.
But what keeps Smith going?
"I'm a positive person; no matter what, I love to laugh and focus on the positive rather than the negative," she said.
Follow African Insider on Facebook, Twitter, Instagram
Picture: Supplied
For more African news visit, Africaninsider.com