Cape Town – South African Property Investors Network (SAPIN) founder Andrew Walker is an experienced entrepreneur who works to uplift, give insights and share his knowledge with other young and inspiring business people.
He's a Johannesburg-based property investor who started his journey at 21 years of age. With over a decade of experience under his belt, he works as a seasoned investor and professional speaker who has coached hundreds of people on how to invest in property in South Africa.
Walker spoke to African Insider about his childhood and academic background.
He also opened up about how he started his career in property and how his work helps young entrepreneurs.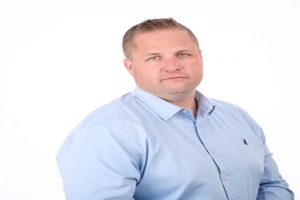 What was your childhood and academic history like growing up?
I grew up in an average middle-class family with my parents and my older brother. My father was very conservative and believed in working hard and moving his way up the ranks. He worked at the same company for 30 years.
My mother was an entrepreneur and had a small play group for toddlers at our house for over 20 years. I wasn't very academic at all. Often, my mom would let me stay at home so that I could help her with her playgroup and I found every excuse not to study. My passion was always business and rugby. I started my first job as a paper boy when I was 12 years old.
What exactly is it that you do?
SA Property Investors Network (SAPIN) is a solution provider. You tell us what you need to help you with the next step in your investment journey and we help you find the solution. We do this through connecting like-minded investors, property coaches, and property service providers.
We have preferred partners in various spaces in the property industry that we have worked with over the years. Therefore, we are able to connect investors directly with industry leaders.
We also have exciting components where we help people who are keen on starting their adventure in the property investment industry. There is a division for the youth (SAPIN Youth) where there is a strong focus on property entrepreneurship and finding solutions to youth unemployment. We also have SAPIN women which sets out to support and empower women by providing knowledge and networking opportunities for growth. We events every month across the country where we educate and support aspiring and experienced property investors.
How did you get into this field?
I bought my first property in my early 20s and after realising that I earned more money in ONE property transaction than I did in a full year of Sound Engineering, I was hooked.
Shortly after, while working in the UK, I started helping other investors build their property portfolios and built a successful sourcing agency on the back of this. It then led to building my own portfolio and a lettings agency. I have made mistakes and I learnt from them but my mistakes were minimised by working with a property education company.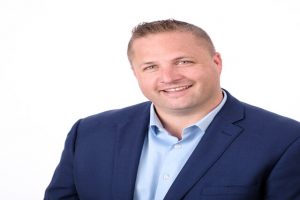 When did you find the SA Property Investors Network?
When I moved back to South Africa in 2013, I wasn't sure what to do. I joined an Estate Agency and then the property company that I was a part of in the UK opened up a branch in South Africa. I started helping them and then realised there were no companies providing networking and connecting professionals in the property space. We started the company as a '"hobby'" and only started taking it seriously a few years later.
How exactly does SAPIN help young entrepreneurs?
I have the desire to pass the knowledge that I've acquired through the years on to others.
We assist young entrepreneurs through the SAPIN Youth programmes by focusing on:
• Business and personal financial literacy
• How to carry out due diligence when evaluating deals
• How to pitch a business deal to investors
• Building entrepreneurial skills
• Mindset coaching to ensure positive attitude and goal setting.
Follow African Insider on Facebook, Twitter and Instagram
Picture: Supplied
For more African news, visit Africaninsider.com 
Compiled by Matthew Petersen