Cape Town – Meet Thabo Ledimo (28), a young internet entrepreneur, investor and author who is the co-founder and executive chairperson of StartWeb Africa, a company that helps businesses reach digital acceleration.
Many businesses have struggled since the start of the Covid-19 pandemic and face many challenges with digitilisation and Ledimo helps growing SMEs with website building. He established the £10MillionWebsites programin 2020 to equip 10 million African youth with the skills needed to succeed in this new digital age.
Ledimo spoke to African Insider where he talked about his childhood, how he got into the tech industry and some of the big challenges he's faced in his young career.
African Insider (AI): What was your childhood and school-career like?
Ledimo: I was born in Bothabelo, a small town in the Free State province of South Africa. My parents were divorced when I was a young child, so I lived with my grandfather for a few years before moving to Johannesburg to live with my mother, who had started her own
business by then.
After living with her for a few years, I went to boarding school in Rustenburg where I made many friends and learned many valuable lessons about business. During weekends when I wasn't at school, I sold cheese at wholesale prices in nearby townships to make money for myself. It was during that time that my interest in technology sparked. At age 15, I taught myself how to build websites using HTML and CSS languages.
Throughout high school, I consistently received awards for being class valedictorian or dux scholar; by senior year, I was also elected head boy of my high school.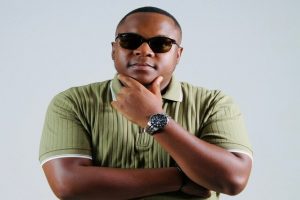 AI: How did you get into the tech industry?
Ledimo: As a child, I was fascinated by the future and the ways in which technology might contribute to society. This interest led me to study computer science online and through books, and ultimately decide upon a business that would allow me to use technology as a tool for helping other people.
After conducting research on the essential components that are required for the growth of any company, I came to the conclusion that the best way for me to put my money to work would be to invest in startups when they are still in the early stages of their development.
I taught myself how to design websites using the HTML and CSS programming languages when I was 15 years old. After that, I got a job as the technical director for Africa Ride, and after that, I got a job as the chief technology officer for Christopher Africa. I have faith that through using the internet and investing, I can contribute to closing the income gap, creating jobs, and making people's dreams come true.
AI: What sort of work does StartWeb Africa do to assist businesses and communities?
Ledimo: The gap between businesses that can reap the benefits of digital acceleration and those that are struggling to adapt has been growing since COVID-19. Micro and small businesses, which represent the vast majority of businesses globally, face a host of challenges when it comes to digitalisation.
These include lagging digital skills, a lack of trust and confidence in their own abilities, and the cost of implementing cybersecurity measures according to a recent ILO report. While digitalisation can help micro and small businesses overcome many of the constraints that have hindered they're growth without targeted tools and resources delivered at scale they are at risk of being left further
behind.
The establishment of increased market participation and connections, as well as the creation of more efficient and streamlined business operations, can be facilitated for small businesses by the creation of a website through Startweb. You will be able to sell items, services, subscriptions, and members using our platform. In addition, you will be able to keep track of your inventory, build a
database, and send bulk emails.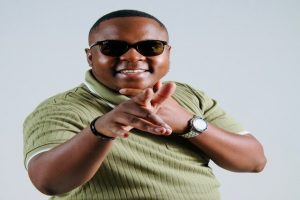 We are strong supporters of technology, which we use to empower girls in our community. We work with an Organisation called Miss Youth South Africa, and teach girls how to use digital tools to empower themselves. We also work with several other partners such as Smartprenuer, Emblue Africa and CLI college.
What are some of the biggest challenges you've faced in your career so far?
Ledimo: One of the biggest challenges that we face as a business stems from hiring wrong people for the role. This wastes a lot of time, disappoints our customers, and slows down our growth. By mentoring new hires and understanding how different people execute their tasks, we have shifted away from an employer/employee relationship and operate as a team. This helps us overcome challenges together, come up with better solutions and grow the business. Having the right team is important for any business irrespective of size.
Follow African Insider on Facebook, Twitter and Instagram
Picture: Supplied
For more African news, visit Africaninsider.com 
Compiled by Matthew Petersen