Cape Town – Hetty Boachie-Yaniedom, better known as Hetty the Entrepreneur, has established herself as a monetisation guru who is passionate about helping business owners, coaches, and consultants with their monetisation and marketing strategies.
She spoke to African Insider and an insight as to how she got into the field, how she made a name for herself and some of her achievements so far.
Born to a South African mother and a Ghanaian father, Hetty said she had an amazing childhood and was lucky enough to be raised by both parents.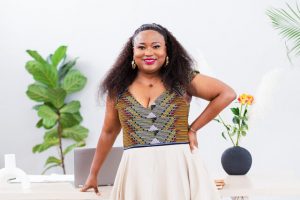 "Being raised in a multicultural family, led me to have a natural curiosity to meet people from different backgrounds. I studied political science at the University of Pretoria and I am an internationally trained monetisation expert," she said.
Hetty also explained how she earned her nickname of "Hetty the Entrepreneur".
"I earned the name Hetty the Entrepreneur by being a champion of entrepreneurs. We have mentored over 1 000 African businesses and have impacted the African landscape through our unique monetisation strategies," said Hetty.
Talking about exactly her work entails and how it helps businesses, she said:
"We assist you to show up on social media with dominance and authority in your niche. We take the hassle out of your overall content creation strategy, calendar, posting, and optimisation based on brand objectives and goals. Our platforms of expertise are: Instagram, Facebook, YouTube, Clubhouse, LinkedIn and Twitter.
"My team and I assist coaches, professionals and experts monetise their expertise online through digital products, online marketing and audience conversion. Our methods are second to none with results that are trailblazing."
Working in a field that helps people in such a big way, the job can be quite rewarding and Hetty said that, for her, the most fulfilling part is seeing her clients' vision for their businesses come to life.
She said it is extremely gratifying to see the look of happiness on a client's face when they reach their monetisation goals.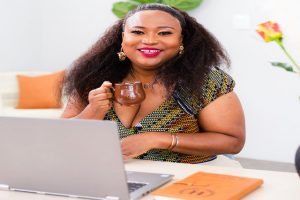 She has certainly earned her stripes as a money coach and has considered herself very lucky to have been the recipient of the following awards:
TedX Speaker
Top 200 Young South African by Mail & Guardian
Top 50 Thriving Female Founders
Business Excellence Award Winner
Number #1 on Vusi Thembekwayo's Top 40 mentorship programme
Featured on South Africa's prestigious lifestyle television show, Top Billing
In 2020, Hetty impacted 100 African-led businesses through mentorship.
Follow African Insider on Facebook, Twitter and Instagram
Picture: Supplied
For more African news, visit Africaninsider.com 
Compiled by Matthew Petersen