Cape Town – South African rugby player, Elton Jantjies and his wife, Iva Ristic seem to be trying to put the past behind them as Iva posted an Instagram story in which they seem to be joking around, having a few laughs.
The laughs come despite Jantjies reportedly admitting to having an affair with Springbok dietician, Zeenat Simjee. He allegedly made the confession before leaving to meet up with his wife and kids in Cyprus.
However, it seems as though the couple are working hard not to look behind them, but instead focus on what is ahead.
Jantjies took to his Instagram to upload a picture of him with his three children and his arm around his wife, captioning it "Legacy continues" as the pair look to rebuild in Cyprus.
View this post on Instagram
Both Elton and Iva said their main priority at this stage was their kids. Iva admitted that there was love between them, but she was unsure where the two of them would go "from here".
Looking at Iva's recent Instagram stories, it would be safe to speculate that the two are not only looking to spend time together with their children as a family but also looking to spend some time with one another, in the possible hopes of rekindling their relationship.
Iva's stories show that she and Elton can still have a good time laughing and joking with each other.
Exhibit A: 
Elton Jantjies wife Iva jokes he's living like a 'Turkish princess'. pic.twitter.com/FdNtSdmUiu

— Alicia (@Alicia_ally10) November 10, 2022
Exhibit B: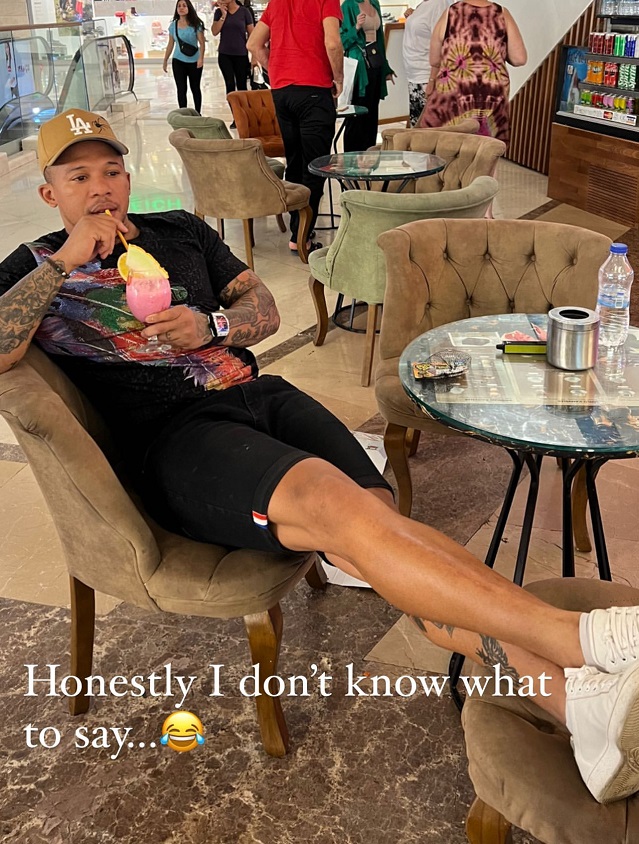 Follow African Insider on Facebook, Twitter and Instagram
Picture: Instagram/ @eltonjantjies
For more African news, visit Africaninsider.com 
Compiled by Junaid Benjamin